History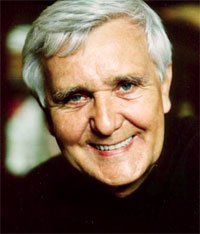 Jan Trojak - founded the Finclub company, defined its role, led it and imprinted an original, unrepeatable character. As one of the first in the Czech Republic established an MLM system (mulltilevel marketing) into Finclub and it has been successfully used since then. A family business, due to joined effort of the owners Jan and Markéta Trojak, management, successful business partners, other members and cooperators, has grown into a prosperous international company now operating in eight countries of Central Europe.
Finclub was founded for two reasons. The main objective of the founder was to benefit people while earning money. The business with good products became his passion. The process of exchange, profit formation, little bit of adrenaline and newfound freedom after the Velvet Revolution were its driving force. There were many people having the same opinion like him who joined Finlcub. They have created a common system, where in addition to the good cooperation, they started earning interesting money. Mr. Trojak thus helped people to higher standards of living and therefore to true freedom and independence.
Company history
2013
Finclub by the Adriatic Sea
FINCLUB Group, d.o.o., established in Croatia
2012
Mission possible
Launch of an International AHCC Mission to improve the healthcare quality of our generation
2008
Establishment of a company in Romania
Establishment of a company S. C. FINCLUB Transylvania S. r. l. in Romania
2006
Entering Austria and Germany
Entering Austrian and German markets
2005
Beginning in Hungary
Establishment of a company FINCLUB Hungary Kft. in Hungary
2004
Change in Poland
Change of a name of company from Hankin Poland to FINCLUB Poland Sp. z o. o.
2003
Slovakia and Poland
Establishment of FINCLUB Slovakia, spol. s r.o. (limited liability company) company in Slovakia
Establishment of a company Hankin Poland in Poland
1999
Transformation into a joint stock company
Establishment of a company FINCLUB plus, a. s. (joint stock) in the Czech Republic, interconnection of international networks
1995
First steps in Slovakia
Establishment of a company Finclub OZZO in Slovakia
1994
Medical Board
Establishment of the Medical Board of Finclub, the first issue of a Finclub magazine
1993
Beginning in the Czech Republic
Establishment of a Finclub s.r.o. (a limited liability company), implementation of the MLM system, development of a network in the Czech Republic.
1992
Inicial thought
Decision of a founder Jan Trojak to establish a company with ecological products, beginning of cooperation with Hankintatukku Oy, expansion into pharmacies in the Czech Republic.
Why buy from us?
Plants from ecological
areas
More than 25 years
on the market