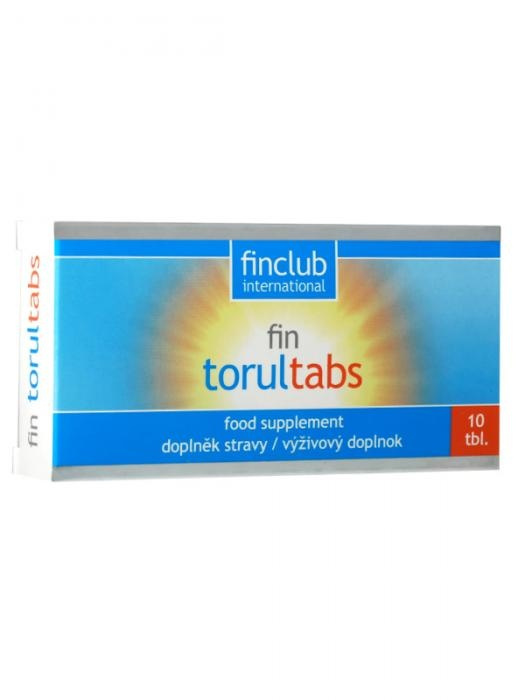 Catalogue number: 300987
EAN: 6428300003158
Glutathione obtained from yeast
Product description
Torultabs contains glutathione derived from feeding yeast, it is enriched with vitamins B and C.
Glutathione is the body's own substance level of which decreases with age - from around 50 years, there is even 50 - 70% less than in young cells.
Vitamin C contributes to collagen formation for the normal function of blood vessels, bone, cartilage, gums, skin and teeth, to functioning of the nervous and immune system, to protect cells from oxidative stress, increased iron absorption.
Vitamin B3 contributes to the functioning of the nervous system, to maintain the normal state of the mucous membranes and skin, reducing tiredness.
Vitamin B5 (pantothenic acid) contributes to the synthesis and metabolism of steroid hormones, vitamin D and certain neurotransmitters to normal mental activity.
Vitamin B6 contributes to mental and nervous activity, the formation of red blood cells, immune system function, to regulate hormonal activity.
Vitamin B2 takes care of the mucous membranes, skin, eyes and red blood cells, it contributes to the metabolism of iron.
Vitamin B1 contributes to normal energy metabolism, to the activity of the nervous system and heart.
Parameters
Content
of active substances:
1 tablet: glutathion 50 mg, vit. C 30 mg, vit. B3 9 mg, pantothenic acid 2 mg, vit. B6 1,1 mg, vit. B2 0,8 mg, vit. B1 0,7 mg.
Package:
10 tablets
Recommended dosage:
1 tablets per day
Instructions for use:
during the day, independently on meals, rinse down. Not suitable for children. This product is not intended to substitute a varied diet. Keep out of reach of children. Do not exceed the daily dose. Pay attention to the varied and balanced diet and a healthy lifestyle.
Distributor:
FINCLUB POLAND Sp. z o.o., 43-400 Cieszyn, ul. T. Kościuszki 33
Producer:
Hankintatukku Oy, Lehtolankatu 18, FI 03600 Karkkila, Finland
Why buy from us?
Plants from ecological
areas
More than 20 years
on the market