fin Mycelcaps
Top product

food supplement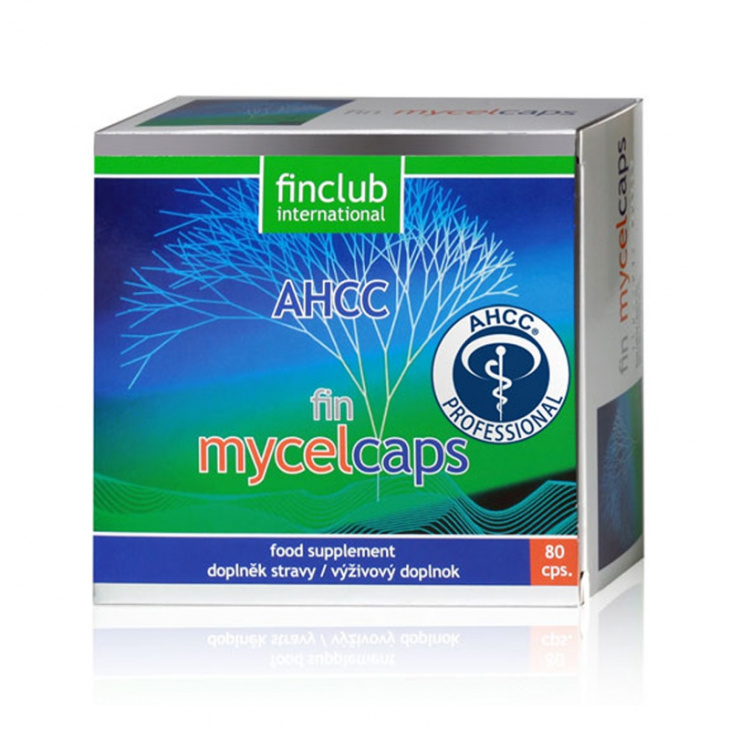 Catalogue number: 300939
EAN: 6428300003509
Extract of Shiitake mushroom
Product description
Mycelcaps contains a patented compound AHCC® derived from Shiitake mushroom mycelium. Japanese shiitake mushrooms (shiitake) is nicknamed "Pearl of the mushrooms" in Asia for several centuries considered a prized fungus with high nutritional value. It is the source of many substances beneficial to the organism. The main components are polysaccharides, having positive influence on the immune system function.
AHCC® is the subject of ongoing research, especially in Japan (about 200 studies on 30 universities) on this topic published many articles and specialized publications. Scientists explore the effects of AHCC® with high blood pressure, weakened immunity, demonstrating its importance for weakened individuals, convalescents, stressed people.
Parameters
Content
of active substances:
1 capsule: the mycelial extract of 200.25 mg mushroom corresponding to 160 mg of active compound of AHCC® (Active hexose Correlated Compound). A capsule shell contains beef gelatin.
Package:
80 capsules
Recommended dosage:
1 capsule twice a day
Instructions for use:
in the morning and at noon after meal, washed down with a drink This product is not intended for children under 3 years of age.
Distributor:
FINCLUB POLAND Sp. z o.o., 43-400 Cieszyn, ul. T. Kościuszki 33
Producer:
Hankintatukku Oy, Lehtolankatu 18, FI 03600 Karkkila, Finland
Why buy from us?
Plants from ecological
areas
More than 20 years
on the market