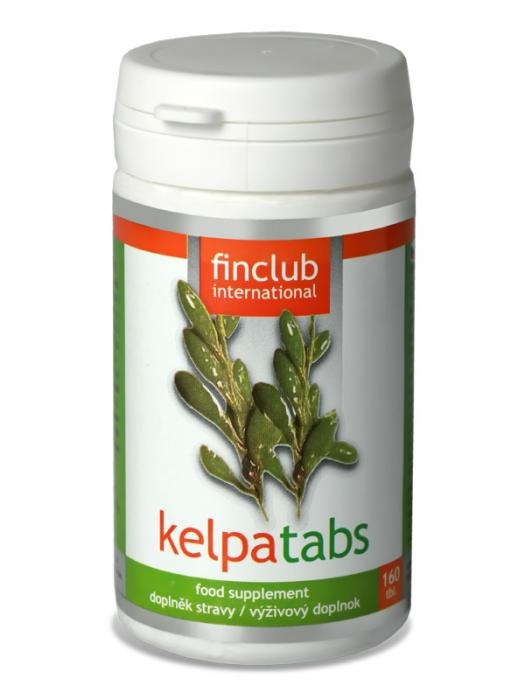 Catalogue number: 300908
EAN: 6428300003608
Iodine from the sea algae
Product description
Kelpatabs is extracted from seaweed Ascophyllum nodosum, which is a source of iodine. Algae is harvested off the coast of Iceland in the Atlantic.
Iodine contributes to normal recognition functions, for energy metabolism and activity of the nervous system, the formation of thyroid hormones and its normal operation, the normal growth of children, it is useful for the skin.
Ascophyllum nodosum seaweed is involved in the metabolism of fats, it is beneficial to condition of the skin, mucous membranes, nails, and the function of the intestinal tract, helping in weight control.
Generally, in the Czech Republic, there is insufficient intake of iodine, our soil and food are poor in the content of this element. It should also be remembered that it is not recommended for products with iodine administered at elevated thyroid function (the so-called hyperfunction).
Parameters
Content
of active substances:
in 1 tablet: seaweed Ascophyllum nodosum 150 mg, source of 150 μg iodine.
Package:
160 tablets
Recommended dosage:
1 tablet a day
Instructions for use:
anytime during the day, rinse down. Not suitable for children under 3 years, pregnant women, people with thyroid deseases. This product is not intended to substitute a varied diet. Keep out of reach of children. Do not exceed the daily dose. Pay attention to the variety and balanced diet and a healthy lifestyle.
Distributor:
FINCLUB POLAND Sp. z o.o., 43-400 Cieszyn, ul. T. Kościuszki 33
Producer:
Hankintatukku Oy, Lehtolankatu 18, FI 03600 Karkkila, Finland
Why buy from us?
Plants from ecological
areas
More than 20 years
on the market