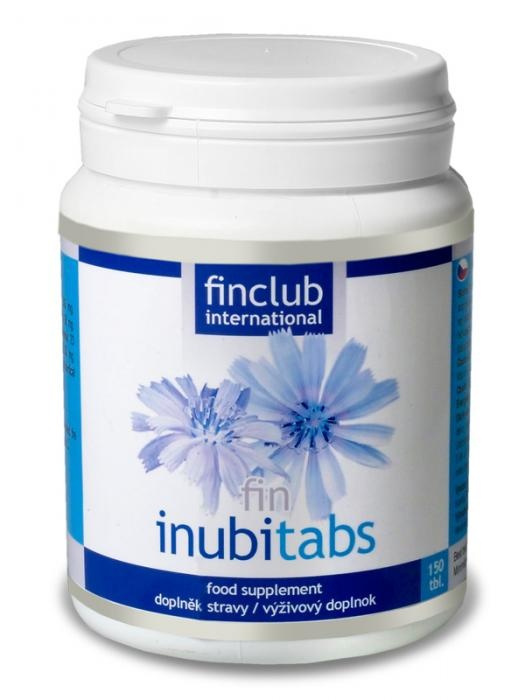 Catalogue number: 300106
Inulin from chicory, which benefits the intestinal tract
Product description
Inubitabs is made from chicory (Cichorium intybus), which is a source of inulin. This 100% natural inulin is obtained from chicory root by extraction with hot water, thereby its structure is not impeded. The result is a white powder which is compressed into tablets.
Chicory contributes to the function of the intestinal tract and liver, it is useful for the normal condition of the bones and joints, it supports activity of heart and blood vessels, helping to maintain normal blood glucose levels. It contributes to the control of body weight for the care of the urinary tract.
Inulin - type of soluble fiber, which is a breeding ground for beneficial intestinal bacteria, it can contribute to proper digestion. It is recommended under the care of the intestinal flora, which is disturbed eg. by a poor diet, taking antibiotics during trips abroad.
Parameters
Content
of active substances:
in 1 tablet: 1051,85 mg inulin of chicory root (Cichorium intybus).
Package:
150 tablets
Recommended dosage:
1 tablet twice a day
Instructions for use:
in the morning and in the evening, before meal, rinse down. Not suitable for children under 3 years. This product is not intended to substitute a varied diet. Keep out of reach of children. Do not exceed the daily dose. Pay attention to the variety and balanced diet and a healthy lifestyle.
Distributor:
FINCLUB POLAND Sp. z o.o., 43-400 Cieszyn, ul. T. Kościuszki 33
Producer:
Hankintatukku Oy, Lehtolankatu 18, FI 03600 Karkkila, Finland
Why buy from us?
Plants from ecological
areas
More than 20 years
on the market