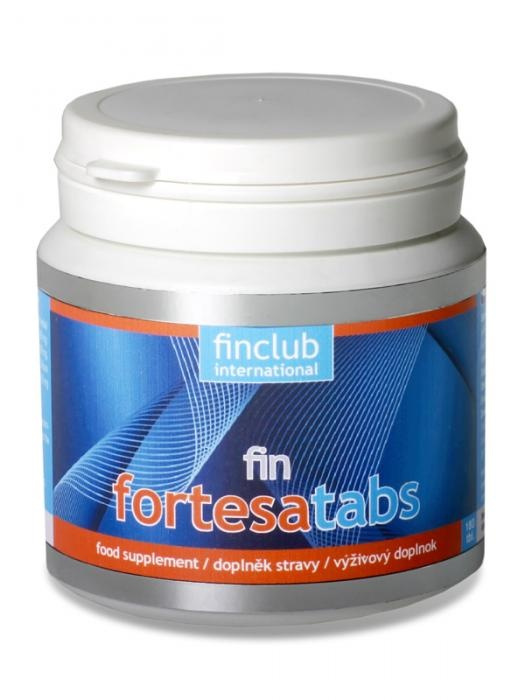 Catalogue number: 300959
EAN: 6428300093128
Turmeric takes care of digestion, liver and joints
Product description
Fortesatabs contains curcumin and amino acid DL-phenylalanine. Curcumin is obtained from long turmeric (Curcuma longa), which is used in the culinary and is known as one of the main components of the Indian curry spice.
Turmeric positively affects digestion and liver function, takes care of cardiovascular system, blood circulation and the immune system, it is useful for the normal state of bones and joints, for nervous system function and the function of the respiratory system.
Phenylalanine is an essential amino acid (the body does not produce it itself, must be included in the diet), from which the body produces neurotransmitters - neurotransmitters in neural connections.
Parameters
Content
of active substances:
in 1 tablet: extract of turmeric 277,8 mg (contains 250 mg of curcuminoids), DL-fenylalanin 250 mg. The product is not intended for children, pregnant and nursing women, persons with phenylketonuria, with impaired biliary tract, gall stones, a blood coagulation disorder.
Package:
60 tablets
Recommended dosage:
1 tablet twice a day
Instructions for use:
in the morning and at noon, about 15 minutes before meal, rinse down. Not intended for long term use. This product is not intended to substitute a varied diet. Keep out of reach of children. Do not exceed the daily dose. Pay attention to the variety and balanced diet and a healthy lifestyle.
Distributor:
FINCLUB POLAND Sp. z o.o., 43-400 Cieszyn, ul. T. Kościuszki 33
Producer:
Hankintatukku Oy, Lehtolankatu 18, FI 03600 Karkkila, Finland
Why buy from us?
Plants from ecological
areas
More than 20 years
on the market