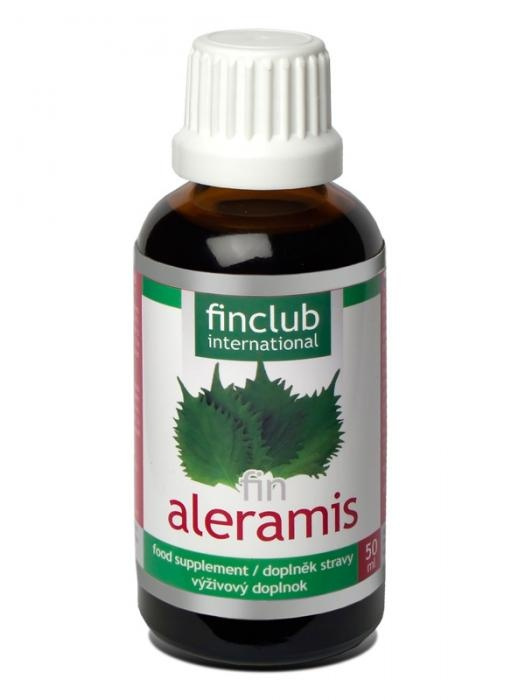 Catalogue number: 300992
EAN: 6428300004360
Extract of a Perilla frutescens plant
Product description
Aleracaps and Aleramis contain extract of shrubbery perilla (Perilla frutescens), which helps to protect the body in a polluted environment. Perilla frutescens contains substances that help mitigate responses to pollen, dust, fungi or fungal spores. This plant produces cytokines (cytokines significantly participate in the immune response), and specific antibodies.
Aleracaps is in the form capsules, suitable eg. for those who have difficulty swallowing capsules - capsule may be "opened" and its contents spilled out. Aleramis is a liquid extract used internally, eventually it can be used to rub over the skin (eg. after insect bites). Products do not decrease attention, do not cause sleepiness, and do not produce addiction.
Parameters
Content
of active substances:
100% extract of perilla. Contains 10% of alcohol. 1 ml of extract corresponds to 5 g of fresh leaves of perilla.
Package:
50 ml
Recommended dosage:
30 drops 2 times a day
Instructions for use:
in the morning and at noon, after meal, drop into liquid. Not intended for children under 10 because of alcohol content. This product is not intended to substitute a varied diet. Keep out of reach of children. Do not exceed the daily dose. Pay attention to the variety and balanced diet and a healthy lifestyle.
Distributor:
FINCLUB POLAND Sp. z o.o., 43-400 Cieszyn, ul. T. Kościuszki 33
Producer:
Hankintatukku Oy, Lehtolankatu 18, FI 03600 Karkkila, Finlandia
Similar products
Extract of a Perilla frutescens plant
Why buy from us?
Plants from ecological
areas
More than 20 years
on the market