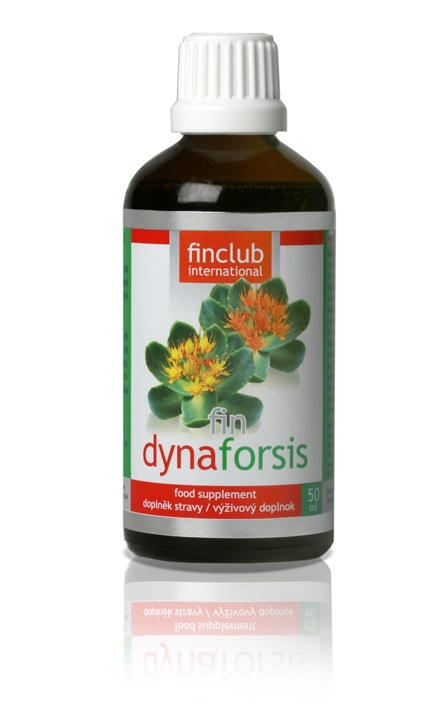 Catalogue number: 300157
Rhodiola rosea in the role of adaptogen
Product description
Dynaforce and Dynaforsis contain extract of Rhodiola rosea. The tablet form is more suitable e.g. for the driving, as opposed to a liquid extract it allows easier dosing.
Rhodiola rosea acts as an antioxidant, it is considered to be called adaptogen that helps the organism to adapt better, to adapt to daily demands of increased physical and mental stress. It has a positive effect on fitness and physical performance.
It is recommended eg. after weakening the body, fatigue, decrease in job performance, during convalescence, for persons exposed to psychological ruch and stress.
Like other adaptogens (eg. Ginseng), it belongs among herbs of traditional Chinese medicine, which have a positive effect on body and mind.
Parameters
Content:
100% extract of Rhodiola rosea, alcohol content 60 %
Content
of active substances:
in 75 drops: corresponds to 345 mg of dried root of Rhodiola rosea – source of 13,5 mg rosavins, 4,8 mg salidrosides.
Package:
50 ml
Recommended dosage:
25 drops 3 times a day
Instructions for use:
in the morning, at noon, in the afternoon, with meals, mix with sufficient amount of liquid. Shake before use. Not suitable for children. This product is not intended to substitute a varied diet. Keep out of reach of children. Do not exceed the daily dose. Pay attention to the variety and balanced diet and a healthy lifestyle.
Distributor:
FINCLUB POLAND Sp. z o.o., 43-400 Cieszyn, ul. T. Kościuszki 33
Producer:
Hankintatukku Oy, Lehtolankatu 18, FI 03600 Karkkila, Finland
Similar products
Rhodiola rosea in the role of adaptogen
Why buy from us?
Plants from ecological
areas
More than 20 years
on the market